熱情執著
分享美好 ‧ 美好分享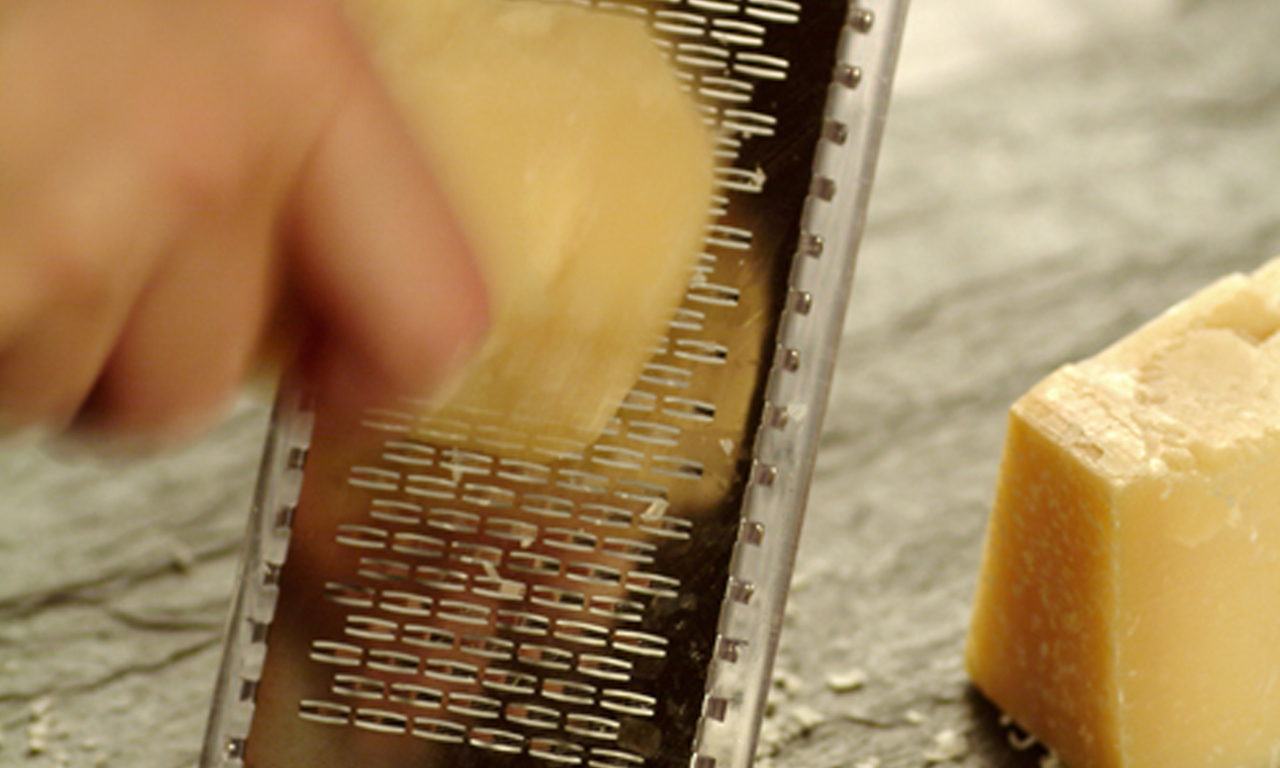 經驗的累積
才懂得如何呈現食物最好的風味

執著三:經驗的累積,才懂得如何呈現食物最好的風味
品嚐乳酪之王,現刨美味帕瑪森起司:
擁有七百多年歷史的帕瑪森起司堪稱義大利乳酪極品,屬於法定產區乳酪,以完全自然的牛奶為原料,連乳牛吃的食物都有嚴格規定,製作方式也嚴守百年傳統,至少得等待兩年才能熟成。在義大利每餐都不可或缺的帕瑪森起司,在帕莎蒂娜更被精準的使用,放置在對的溫度裡細心保存,避免乳酪走味變硬,更提供桌邊服務,在餐桌上,直接將帕瑪森起司用刨刀刨到餐盤裡,為的是堅持讓客人品嚐最美風味的初衷。
得趁新品嚐的水嫩美味 - 莫札瑞拉乳酪:
根據規定,來自義大利南部,水牛乳製的莫札瑞拉乳酪『要有柔潤光亮「如同骨瓷」的薄外殼,保有彈性、可拉伸的擬態。』因此嬌嫩彷彿一搓就破的頂級莫札瑞拉乳酪,保存不易,需密封在乳清或鹽水袋中保鮮。不怕麻煩一向是帕莎蒂娜的信仰。不用乾製品,相信只要夠新鮮,直接切片,搭上番茄、羅勒,淋上橄欖油,就能擁有最經典的義式開胃菜。
厚度剛好,就能擁有美味 - 手工特製比薩:
比薩皮厚度恰如其分,就能充分散發美味的潛力。每天下午,帕莎蒂娜師傅用心桿麵,發酵麵糰過程中,需要求36度的環境,靜靜等待一小時,再以叉子搓洞,讓膨脹的麵糰裡的空氣散逸,並把厚度控制在0.3公分,烘烤後剛好是0.5公分,如此一來,加了佐料後送入烤箱的餅皮與餡料,才能呈現恰到好處的熟度與口感。
Only Experienced Chefs Know
How to Create the Best Taste of Food
Chapter 3: Only Experienced Chefs Know How to Create the Best Taste of Food.
King of cheese tasting - the great taste of freshly grated Parmesan Cheese:
In Italy, Parmesan Cheese is an indispensable role of every meal. At Pasadena, the use of Parmesan Cheese is even more precise. It should be stored carefully at a correct temperature to avoid spoiling or hardening and served at a table. At a table, Parmesan Cheese is grated with a grater into shreds to fall on a plate directly. It is because we insist on providing customers with the best taste.
The fresh and tender taste of Mozzarella Cheese:
According to requirement, Mozzarella Cheese is produced from buffalo milk in southern Italy, has a thin outer skin "as delicate and glossy as bone china" and maintains an elastic and tensile solid shape. Due to its delicacy, Mozzarella Cheese is kept fresh in a sealed bag of whey or brine water. Pasadena never avoids troublesome food preparation steps. We do not use dry cheese. We believe that as long as it is fresh enough, it can be grated directly, mixed with tomato and basil and topped with olive oil dressing to become the most classical Italian appetizer.
Keep the right thickness to get the best taste of handmade pizza:
As long as pizza dough is kept at the right thickness, it will deliver the best taste. Every afternoon, Pasadena's chefs roll dough carefully. During dough fermentation period, the room temperature is kept at 36 Celsius degree. Dough is left to rise for one hour and then, perforated with a fork to release the air inside. The thickness of dough is controlled at 0.3 cm so it will become the just-right 0.5 cm after baking. In this way, the pizza dough and pizza filling placed into the oven can get the right doneness and taste after baking.